Customize Outlook Express windows / mail forms,
view & preview panes with regions in C#, VB.NET, C++
Add-in Express™
for Outlook® Express and Microsoft® .net
Advanced Outlook Express View and Form Regions
Add-in Express provides a new great feature that allows you to enhance the Outlook Express GUI with your own forms. With the Advanced View and Form Regions you can embed custom forms into the main Outlook Express window as well as into any e-mail windows.
Outlook Express view regions
For any mail folders you can create regions over the Outlook Express view pane (message grid) and embed one or several forms into your regions.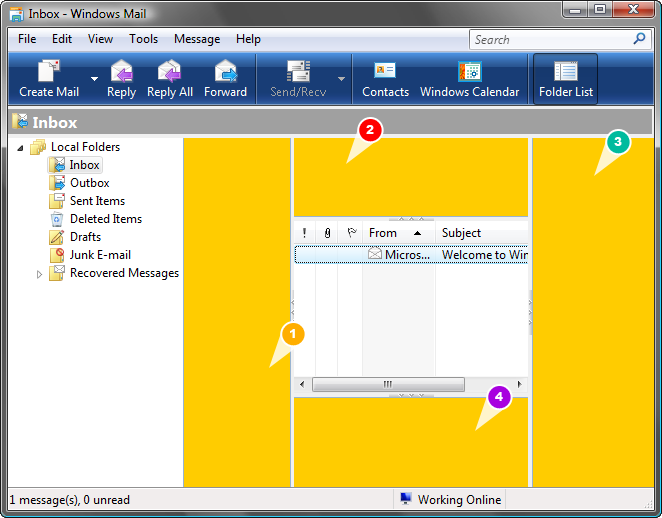 Outlook Express preview pane regions
In addition to view regions, Add-in Express allows you to create regions over the Preview pane and at the bottom of the Folder List, Outlook Bar and Contact List.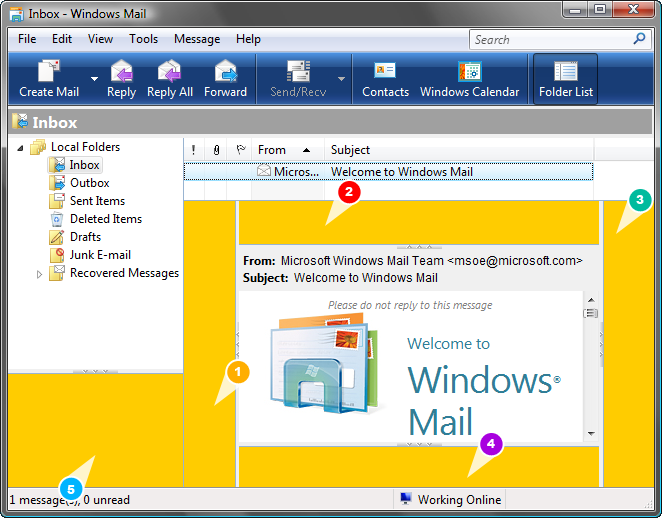 Outlook Express e-mail form regions
Finally, four form regions can be created over the body editor on any mail forms (read or compose).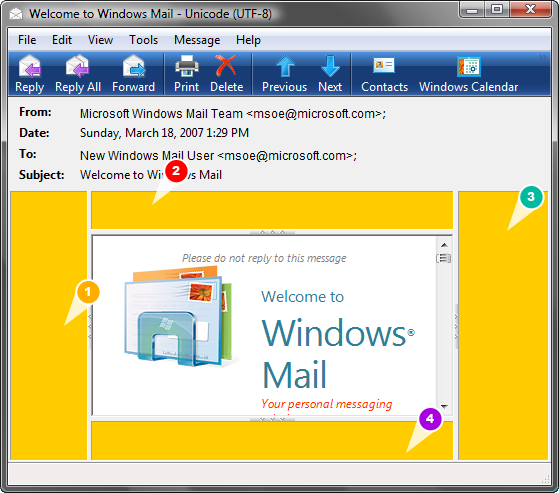 All regions are shared
Please note, all regions are shared and can contain several forms created by one or several Outlook Express plug-ins. More about creating custom forms for Outlook Express windows.