Outlook Express plug-in deployment made easy
in VB.NET, C#, C++
Add-in Express™
for Outlook® Express and Microsoft® .net
Deployment made easy
Add-in Express makes deployment of your Outlook Express solutions easy and fast. Each of your Outlook Express plug-in solutions contains a setup project that comprises all necessary prerequisites and provides custom actions that you can use to customize the installation process.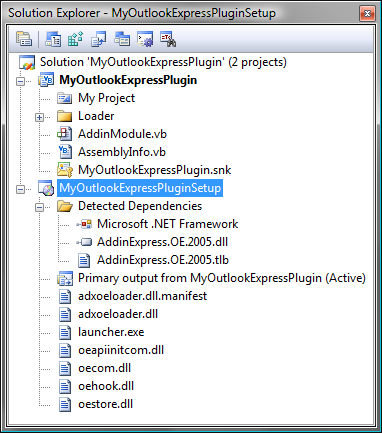 Deep integration with the "main" Add-in Express
A specially redesigned extensibility kernel of the "main" Add-in Express for Office and .net enables you to combine your Office add-ins and Outlook Express plug-ins in one solution. Now you can add an Outlook Express plug-in module to your Office add-in solution and get a common code base.