Deploying Internet Explorer add-on
in VB.NET, C# and C++
Add-in Express™
for Internet Explorer® and Microsoft® .net
IE add-on deployment made easy
For all Internet Explorer add-on solutions based on Add-in Express you can add a setup project specially designed to make your IE solution deployment fast and easy. The setup projects include all necessary prerequisites and advanced actions that you can use to customize the installation process.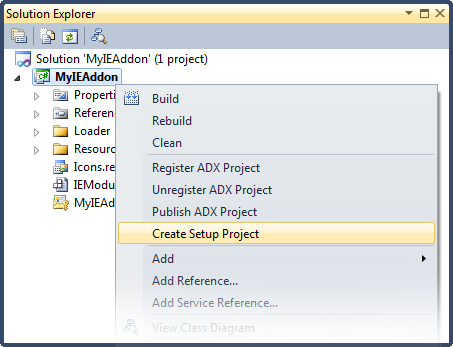 Starting from the first build of your solution you can deploy your add-on as an exe-based setup package or publish it as an msi-based web-enabled deployment package (in this case, simply use the special Publish command of your solution):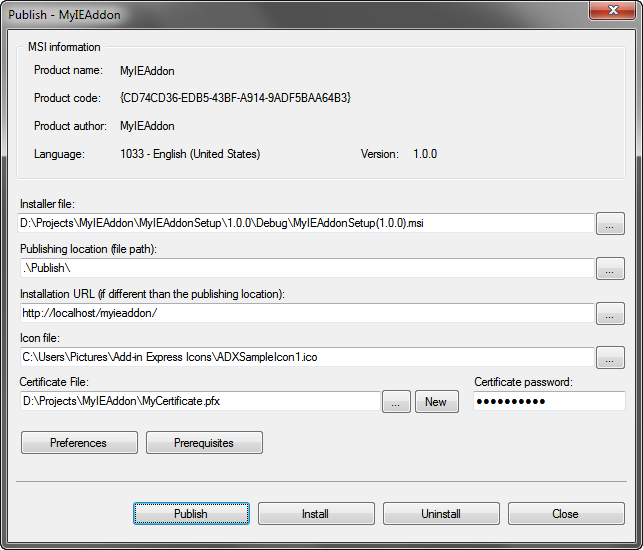 Deep integration with the "main" Add-in Express
A specially redesigned extensibility kernel of the "main" Add-in Express for Office and .net allows you to consolidate your Office add-ins and Internet Explorer add-ons in one solution. So, you can add Internet Explorer add-ons to your Office add-in solutions and get one project and, of course, one assembly that contains your Office add-in and Internet Explorer plug-in with a common code base.
More about Deploying Internet Explorer add-ons.