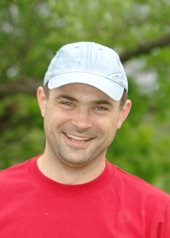 Fedor Shihantsov

Project Manager, Software Architect
My name is Fedor Shihantsov. I was born in Gomel and graduated from the Gomel State University, Department of Applied Mathematics. That was wonderful time I always remember, and my career as a programmer also started in my student years. Now I am a software architect and project manager here at Add-in Express.
My technical skills
Platforms: .Net Framework, Win32
Programming languages: C#, VB.NET, VBA, Delphi
Databases: MS SQL Server
Technologies: .NET, ADO.NET, Win32 API, COM/DCOM
Other: UML, design patterns, Microsoft Office Object Model, SQL, XML, HTML
Out of work occupations and hobbies:
My hobbies are my family (I am a proud father of two lovely kids), house building, tennis, fishing.
Here is a list of my recent posts: