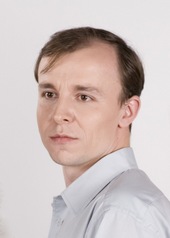 Dmitry Kostochko

Head of programming tools dept.
My name is Dmitry Kostochko, developer, 32 years old. I spent my early years in C++ and Pascal and then it was Delphi. For the last couple of years I have been getting more and more engaged in .NET. Altogether I have been in the development industry for more than 10 years.
My out of work occupations are my family and friends, reading. I am also a great fan of Formula One, snooker and good coffee.
My technical skills
Platforms: Win32, .NET
Programming Languages: Delphi, C#, C++, VB.NET, VB6, VBA
DBMS: MS SQL
Server Application Servers: MS IIS, MS SharePoint, MS Exchange, MS ISA Server
Other: programming for Microsoft Office, Extended MAPI, XML, ASP.NET
Here is a list of my recent posts: