Add-in Express team - Svetlana Cheusheva
Svetlana Cheusheva
Head of sales dept.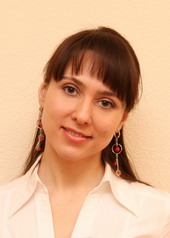 My name is Svetlana and currently I head the sales and marketing efforts of our company. It's hard to believe that it has been almost 8 years since I crossed the threshold of our office for the first time, seems like it was just yesterday.
I am a philologist by education, and I started my career here at Add-in Express as an interpreter. Before that, I had worked as a teacher of English for a couple of years while doing my post-graduate studies. Though French is almost forgotten, I try to keep up my English by writing press releases, product write-ups and articles for the Ablebits blog. From time to time I help our guys figure out the arcane twists of English grammar. In return, they educate me in the technical area.
Okay, sorry for that long-winded digression. My main job here is to help you get the right product at the most favorable price. So, if you are unsure which product to choose or have any questions regarding the order process, licensing, upgrades, support policies, and the like, please contact me and I will do my best to help.
Hobbies and interests:
I like to spend time outdoors hiking or cycling with my husband and friends. I also love sports, my favorite ones are snooker (to watch) and tennis (to watch and play) and I am fond of dancing. I am also a great cat lover and adore my big black cat.
Contact Svetlana now
Have any question to Svetlana? Don't hesitate to contact her right now.