Add-in Express team - Sergey Stepanov
Sergey Stepanov
Software engineer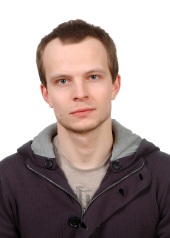 Hi (: My name is Sergey Stepanov. I've recently graduated from the Department of Mathematics at Gomel State University. My major was Software Information Technology. During my studies I started my career developing software for oil producing companies. I became one of Add-in Express developers in 2011.
My technical skills:
Platforms: .NET, Win32
Programming languages: C#, D programming language
Other: design patterns, TDD, xUnit test patterns
Out of work occupations and hobbies:
I like everything about drums
Contact Sergey now
Have any question to Sergey? Don't hesitate to contact him right now.