Add-in Express team - Gennady Terechov
Gennady Terechov
Software engineer, HowTo samples developer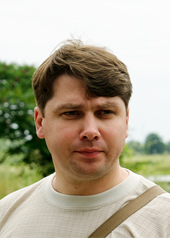 My name is Gennady, 38 years old, and I am one of the Add-in Express developers. I was born in Gomel, the second largest city in Belarus where our company is located, and graduated from the Gomel State Technical university. My first steps in development were in Basic, FORTRAN, then in Pascal and C. After that Delphi became my main language for many years. Recently I've been doing quite a lot of programming in .NET as well.
I have been at Add-in Express for about 2 years. I put my hand to creating HowTo samples for Microsoft Excel, Outlook and Word. Currently I'm engaged in developing end-user software for Outlook and Excel based on Add-in Express. You can find some of my add-ins at www.ablebits.com:
My technical skills:
Platforms: Win32, .NET
Programming languages: Delphi, VB.NET, С#, VBA
Technologies: .NET, Win32 API, COM/DCOM
DBMS: MS SQL
Favorite area: programming for Excel, Word, and Outlook
Out of work occupations:
My main occupations are my family and friends. Besides that, I'm fond of reading, electronics, ping-pong and fishing. BTW, fishing is one of the most popular hobbies here at Add-in Express : )
Contact Gennady now
Have any question to Gennady, want to discuss your project or get a good piece of advice? Don't hesitate to contact him right now.