Add-in Express team - Dmitry Kostochko
Dmitry Kostochko
Head of programming tools dept.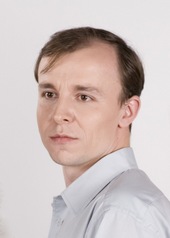 My name is Dmitry Kostochko, I run the Programming Tools department at our company. I spent my early years in C++ and Pascal and then I plunged into Delphi. For the last couple of years I have been getting more and more engaged in .NET. Altogether I have been in the development industry for more than 10 years.
You can find my code in the following products:
My technical skills:
Platforms: Win32, .NET
Programming languages: Delphi, C#, C++, VB.NET, VB6, VBA
DBMS: MS SQL
Application servers: MS IIS, MS SharePoint, MS Exchange, MS ISA Server
Other: programming for Microsoft Office, Extended MAPI, XML, ASP.NET
Out of work occupations:
My family and friends, reading. I am also a great fan of Formula One, snooker and good coffee.
My motto: Speak little, do much.
Contact Dmitry now
Have any question to Dmitry, want to discuss your project or get a good piece of advice? Don't hesitate to contact him right now.