Add-in Express team - Alexander Frolov
Alexander Frolov
Head of end-user software dept.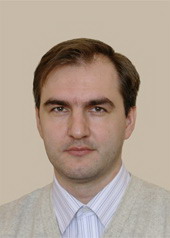 My name is Alexander Frolov, 32 years old. I have been at Add-in Express from its very first days starting my career as a web-master. After I mastered all the cobwebs of HTML and XHTML I aimed my efforts into another direction, and now I run the department of end-user software. We create add-ins for Microsoft Outlook, Excel and Word, and do some testing and bug finding for our Add-in Express guys along the way :) You can find some of our add-ins at www.ablebits.com, all of them were developed with Add-in Express for Office and VCL.
My technical skills:
Programming languages: Javascript, Perl, PHP
DBMS: MySQL
Application servers: MS IIS, Apache
Other: CSS, HTML, XHTML
Out of work occupations and hobbies:
My wife, my newly born daughter, my cat and my friends. I also like good rock music and science fiction (Isaac Asimov, Stanislaw Lem, ect.)
Contact Alexander now
Have any question to Alexander, want to discuss your project or get a good piece of advice? Don't hesitate to contact him right now.